News — Okanagan Artist
Posted by Bethany Handfield on
After a thoughtful process I have come to the conclusion that some time needs to be taken to refocus on my art and future passions. It is with this decision that I am going to take a break from teaching for a while after the annual Exploring Encaustic series. The class was originally going to be 5 days all together - that option is still available - but there will be 2 other options for folks who were wanting to get some shorter training in as well. Different options now available for Exploring Encaustic 2016There are now 3 options:Option #1....
Posted by Bethany Handfield on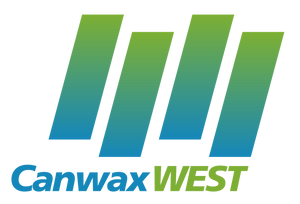 Inviting all Encaustic Artists to join us in creating a memorial art installation for the late Thea Haubrich at Leir House, Penticton They are asking artists to join in this project by donating a small encausticpainting interpreting Thea's crows or Zentangles. In order to create aninstallation piece we need to set parameters on accepted pieces. • Submission must be on 6x6x1.5" wooden cradle panel• Clean edges, painted black (no wax) as art will be attached to other pieces• Only black and white may be used• Encaustic medium must be used• Painting must contain a crow or Zentangle or both Deadline for submissions is April...
Posted by Bethany Handfield on
Call for Encaustic Artists: Brilliant Moments                                                 Deadline for Entry by email: April 22nd at 4pm                                  Canwax West is now accepting submissions for Brilliant Moments 2016!     Back story to Brilliant Moments: Thea Haubrich was instrumental in bringing the art of Encaustic to Canada, specifically the Okanagan Valley, BC. Thea has been the inspiration for so many artists who work in encaustic. Canwax West wants to honour her by carrying on the tradition of supporting and mentoring artists...
Posted by Bethany Handfield on
  Call for Artists: Intimate Dream Collective February art show at Leir House (Feb 5th to 26th) I wish to invite you to participate in a group show that is happening at the Leir House in February. (Please see the poster attached) What: Open group show - all mediums welcome Subject: A body positive group art show and sale that celebrates the physical form, expressions of love and passion. Please send interest and/or images art and all inquiries to info@bethanyhandfield.com by January 22nd (All entries are subject to review for content) Expression of interest is due by January 22nd Images of final...
Posted by Bethany Handfield on
I just spent the last 2 days with the best group of ladies from Kelowna! We had so much fun in the Exploring Encausitc: 2 Day Intro class at the Leir House in Penticton, BC. These gals were no novices. All had prior experience in other mediums, predominantly mixed media, and it really showed how easily skills from other disciplines can cross over to working in encaustic. Plus my mom joined us for the weekend! It is always fun to have her in the class. (That's mom 2nd from the left) We started by going back to basics working with the primaries,...
---